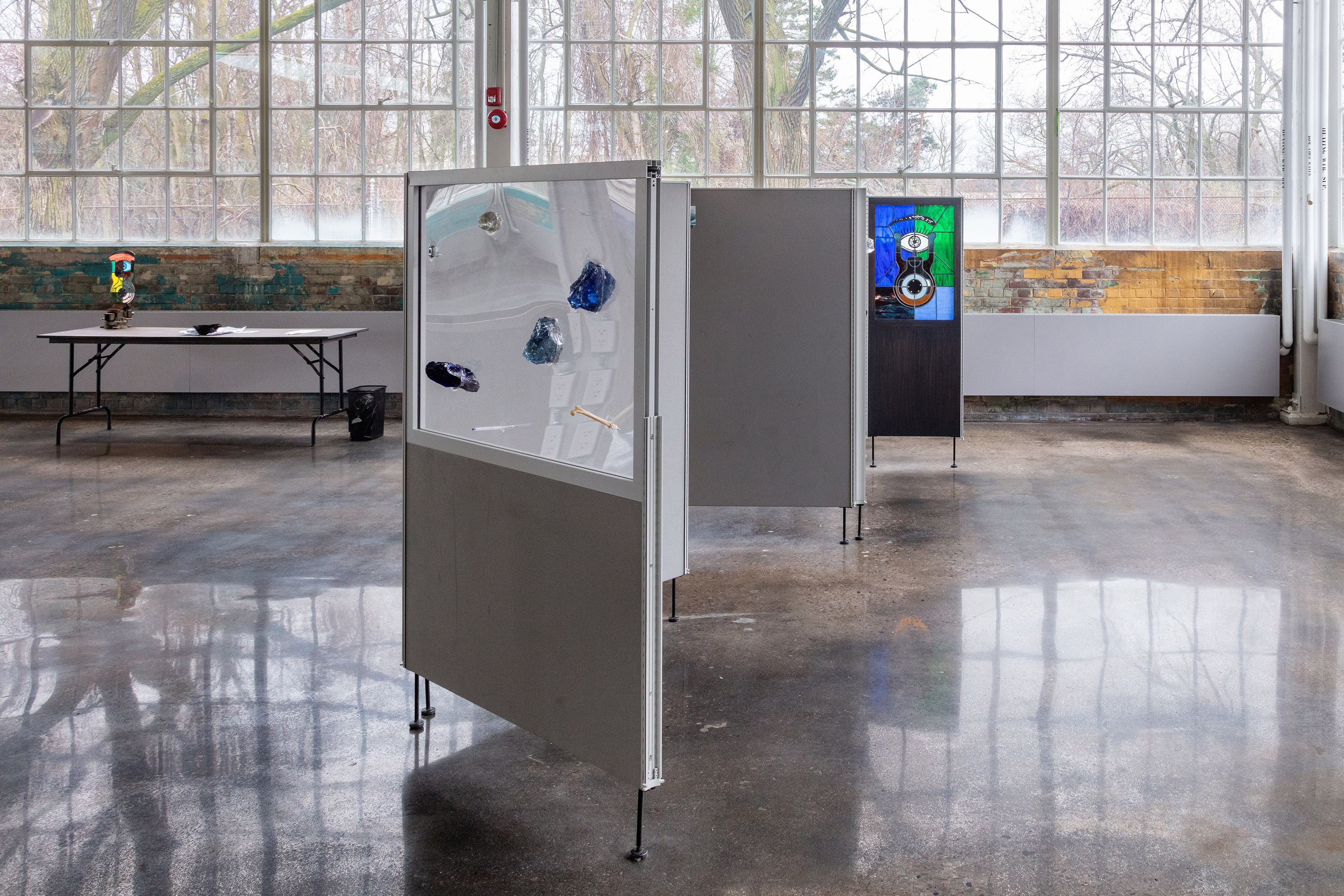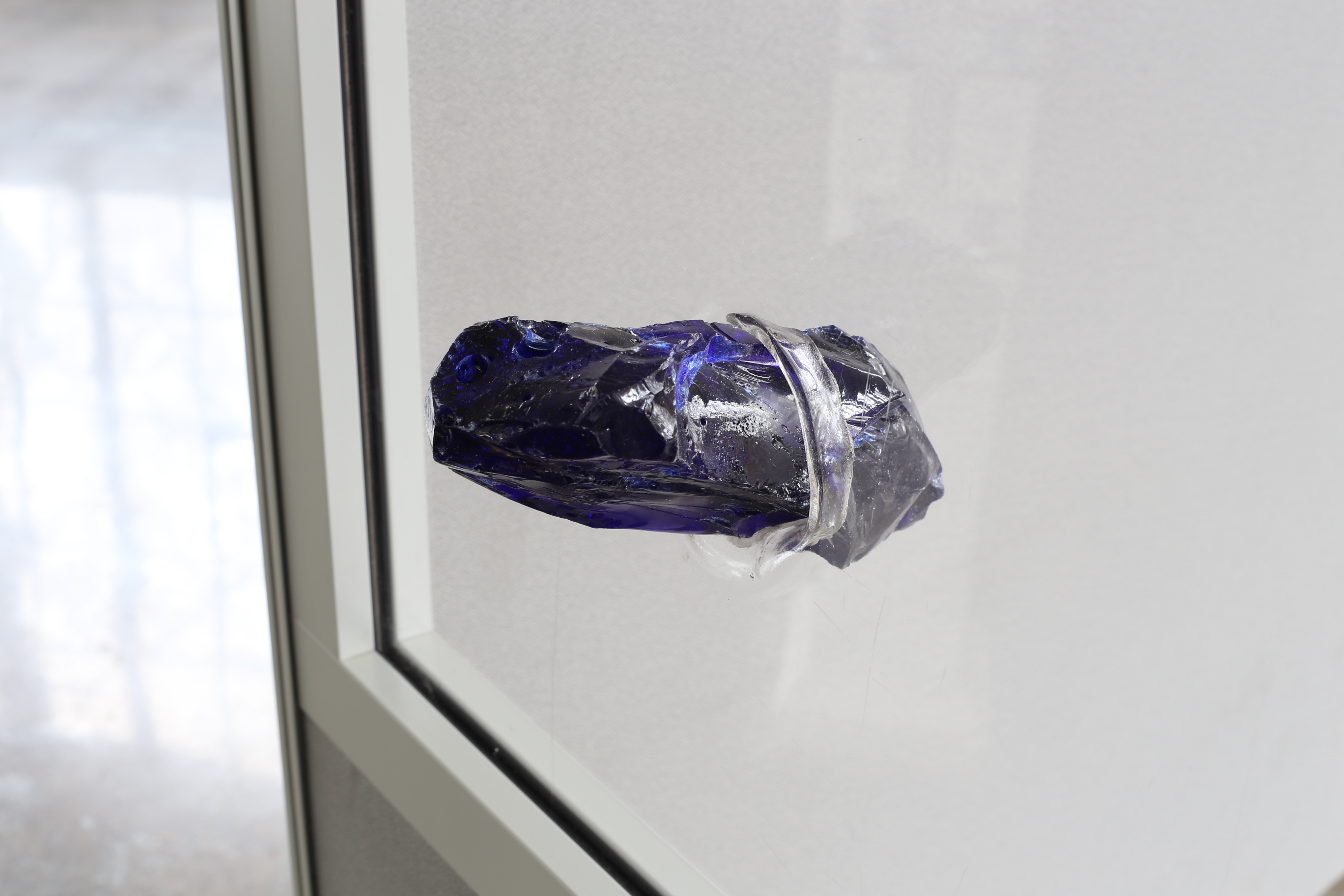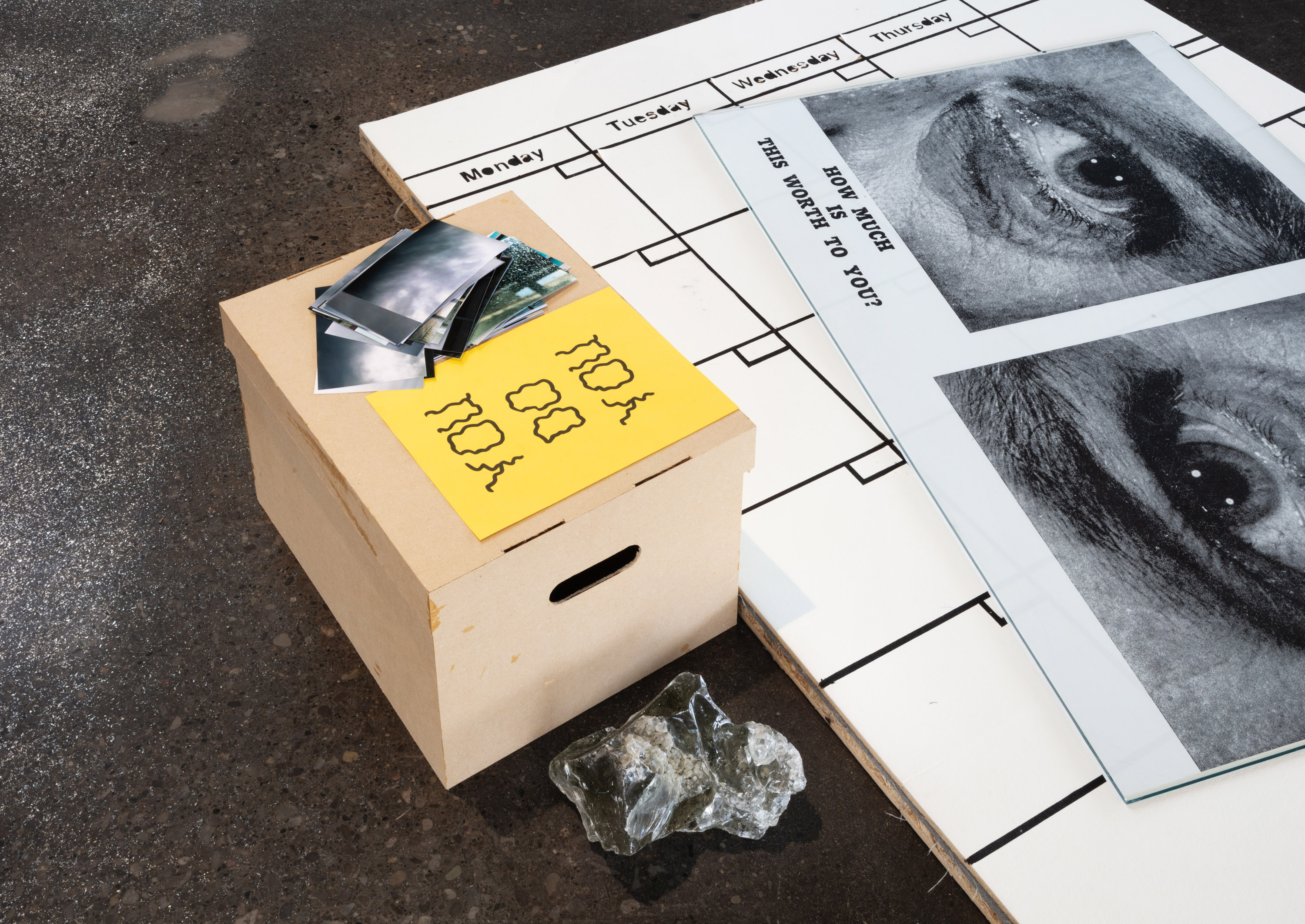 Every Day Had A Day In Its Way, 2019


Cubicle partitions, glass, cullet, plexiglass, found objects, 4 x 6 color photos, stained glass, MDF, plywood & rose-gold mirrored acrylic bankers' boxes, ceramic plate, thermal receipt, reprinted archival material, ballpoint pen drawing on paper, wig, upholstery, bespoke suit set made of cubicle upholstery, acrylic paint on paper, magnets, foundry wax, scorched burl wooden bowl, vitrail, wig, office phone handset, oil-stick on stripped and primed cubicle partition, oil-based stain on wood, commercially printed canvas.

Dimensions variable.



Site-responsive installation for the exhibition Public Volumes at the Small Arms Inspection Building, curated by Noa Bronstein. Every Day Had a Day in its Way sought to engage with imagery from the city of Mississauga's archives, particularly the perspective of those women who joined the workforce for the first time in producing munitions during the second world war. Linking archival imagery with the banality of present-day cubicle partitions engendered a consideration of the way in which the post-war utopic impulses of the Robert Probst designed "Action Desk" gave way to the degraded conditions for administrative workers that are so familiar in offices today.